Madison Ellis is a junior over at the University of Florida ad is studying to become a veterinarian. If that wasn't evidence enough that she loves animals, she is also currently raising eight cats, five dogs, and a pig. Most of her animals are rescues.
Madison explained to BuzzFeed News she cares for all her pets herself, with some help from her mom, with whom she lives.
Madison's newest addition is a 2-month-old kitten named Cinderella, or just Ella. Madison rescued the kitten after almost running her over on a dark road one night.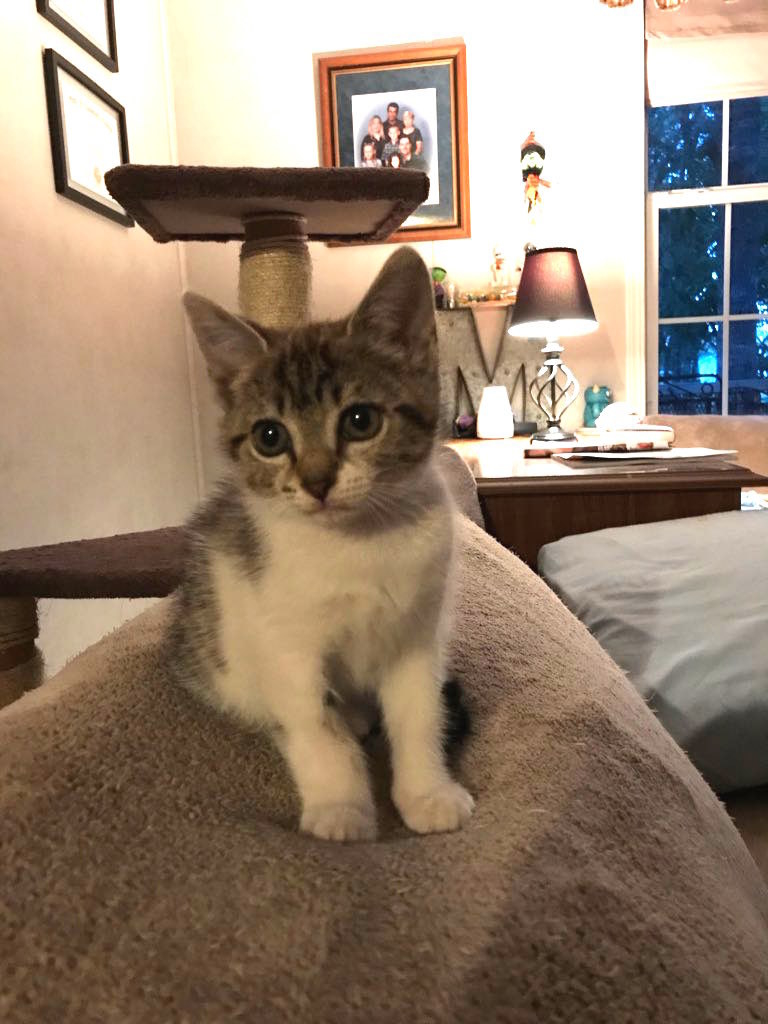 "I was heading home one night at about 2 in the morning and I went around a sharp curve on the road I live on, and there were a ton of kittens just everywhere," she stated.
Madison went on to explain that she was able to straddle Ella in between her car tires, luckily avoiding hitting her. She scooped the kitty up and immediately took her to an emergency vet. Ella was totally fine, and Madison took her home.
Ella is the "funniest cat," Madison stated. "She's not scared of anything. She likes to chase my dogs around the house and she teases my other cats that are probably three times her size."
One of Madison's other cats, whose name is Jesus, was rescued by Madison after she found him under her house, and said he is a very "clingy" kitty.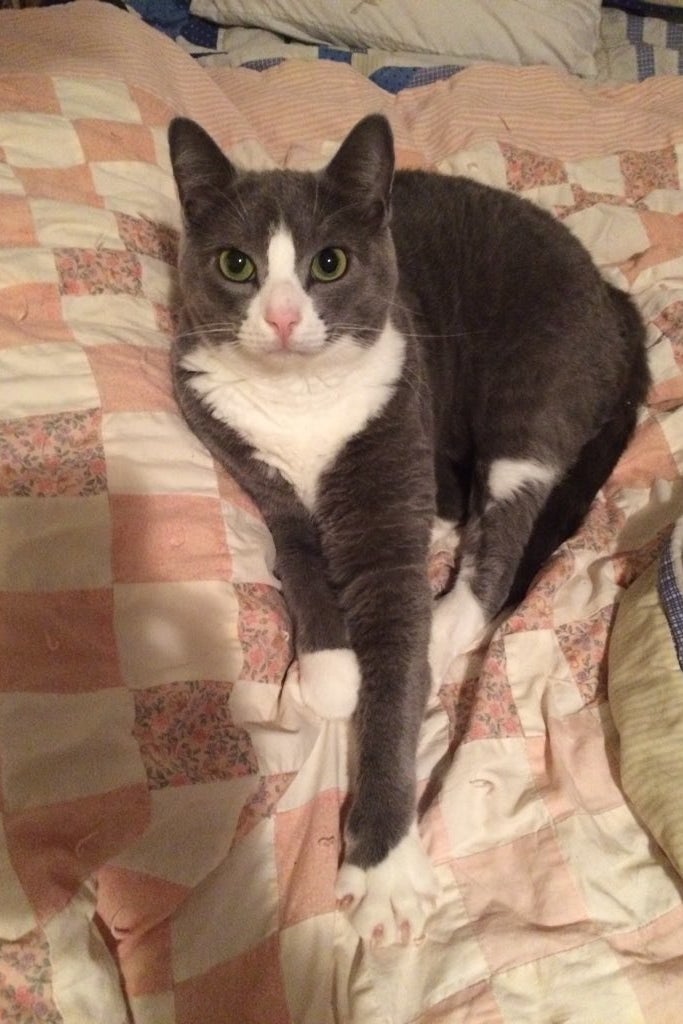 "He's a very sweet cat and loves to be carried around the house while I clean [and] cook," she stated.
Since Madison has so many animals, she actually feeds her cats in a bathtub to keep their food away from her dogs. Ella had never joined because she has her very own kitten food, however, recently hopped in all on her own. Madison stated she immediately tried to take a picture of the cute moment.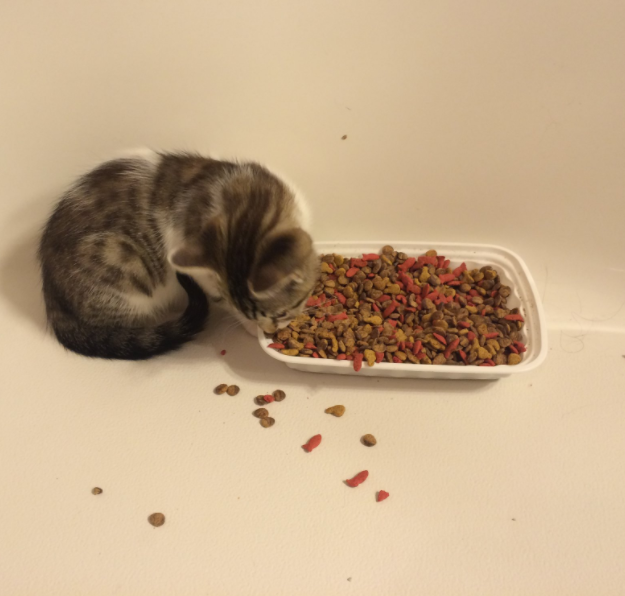 "if you're a pet owner you know there's no wrong time to take a picture of your pets," she noted.
However, Jesus was simply NOT amused with the photo-taking of the new kitty. He made his displeasure completely known by photobombing Ella's picture.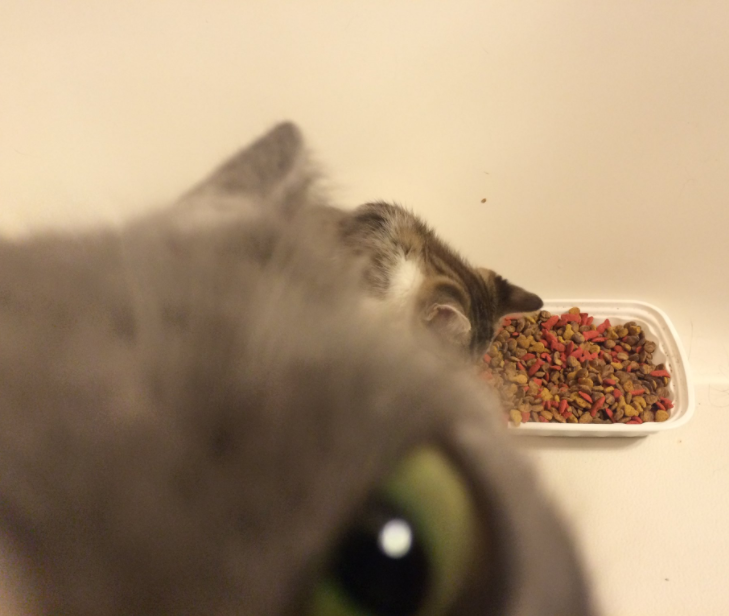 "Mom, pay attention to ME."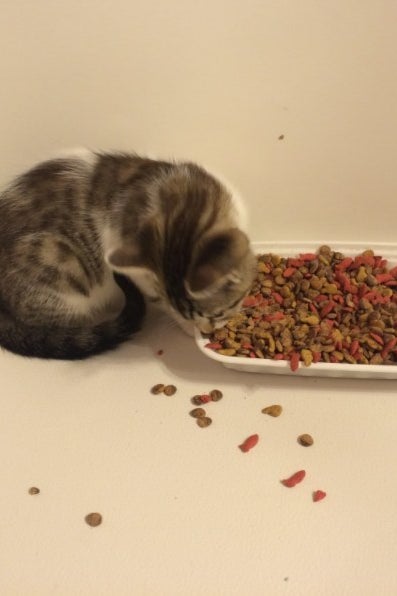 The resulting picture was so funny that Madison decided to share it on Twitter. It went super viral, and many people totally fell in love with the jealous kitty.
I was trying to take pictures of my new kitten eating and….my other cat wasn't having it pic.twitter.com/SBttOBn8KA

— Madilee (@thatdamnvegann) June 16, 2017
Other people began sharing their own photos of jealous kitties, and they were too precious.
That reminded me of this pic.twitter.com/AKnHwT2smx

— not Liz (@LizKing494) June 18, 2017
Here is a photobomb alert!
Here is example… pic.twitter.com/rHDe9wALom

— evelyn (@iluvfury) June 17, 2017
This is MY house!
Same pic.twitter.com/mGkBHJAIE1

— c♡urt (@cocaa_nicolaa) June 17, 2017
Madison explained that she never expected her photo to be so popular online.
"It's been insane! But in a good way," she concluded.
They will be the best of friends in no time!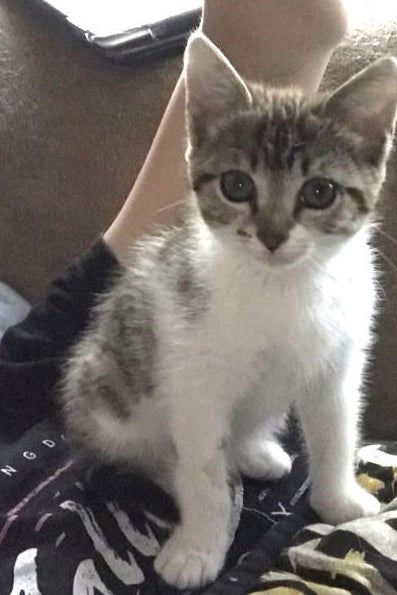 via: www.buzzfeed.com